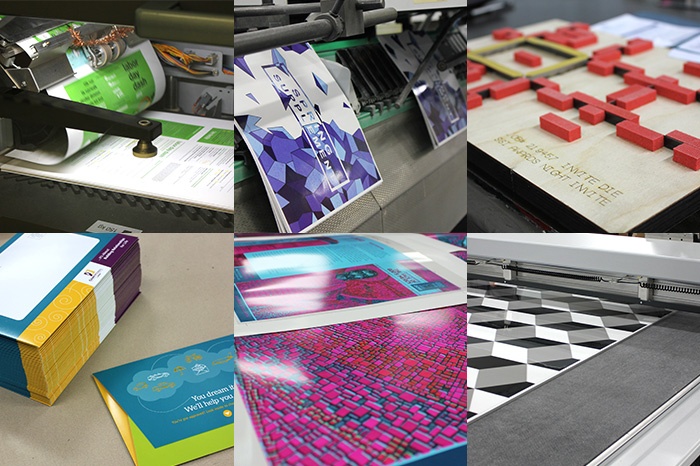 Have you wondered what you could do to get better results from your print projects? Learn tips from our team of experts, as they answer the question:
What's something customers could do better to get better results?
"Understand how to use variable data to drive customization. Variable data can be more than just a mailing or salutation." – Brett Donelan, Pre-Media Manager
"When possible, avoid solid blocks of color, as they don't hold up as well. Also, avoid angles for cross page line up." – Dan Pellet, Production Manager, Finishing
"Plan ahead! Provide proper files and understand that for us to complete the project within your time frame, you will need to be fully engaged and part of the process." – Doug Maurer, Distribution/Fulfillment Manager
"Consult with your printer before you start designing." – Ward Meyer, Estimating/Job Planning Supervisor
"Think through the project entirely. Price shouldn't be the number one objective. Sometimes doing a project the right way might be more costly, but end up the best thing in the long run." – Brett Keene, Director of Operations
"We are in the business of helping people achieve their marketing vision. With that in mind, be forthcoming with information and trust us. Let us know what the goals are for your campaign so we can make recommendations on what might get you the best results." – Karen Wenning, Sales Representative
"If you don't know all the specifications, find a printing rep that can help you. It's not about how many options you can conceive of, it's about finding the right option that will accomplish your goal." – Ron Sweeney, Client Services Representative
"Plan, dedicate time to a project, and assign ownership within your team." – Amy Galabinski, S4 MRC Services Manager
"Trust our creative recommendations and take advantage of personalized direct mail." – Christine Edgren, Senior Graphic Designer and Social Media Specialist
"Make sure data is clean. If the data is bad to begin with, it will not improve greatly through processing." – Bill Prochaska, Data Processing Supervisor
"Understand the process the entire job takes and why it may not always go quickly." – Ellen Schlee, Hand Assembly Manager
"Listen to recommendations from the experts at Suttle-Straus when it comes to print techniques and finishing options. At times, it may translate to more cost, but if it's the difference between getting noticed or not, that additional cost may greatly influence the success of the piece and translate to more sales." – Eddie Mason, Art Director
"Make sure to use your sales representative as a resource to get ideas and samples of what has worked well and not so well." – Jason Sieling, Production Manager
As you can see from these answers, the key to a successful print project is really an open, collaborative relationship with your print vendor. Leveraging their expertise and recommendations can be what sets your next project apart from others.
Editors Note: Answers for this blog article were taken from the eBook, "A Look Into the Print Industry." Find out answers to other questions such as "What's the biggest change you've seen in the print industry in the last 10 years?" and "What is one thing you wish customers knew more about print?" by downloading your free copy today!