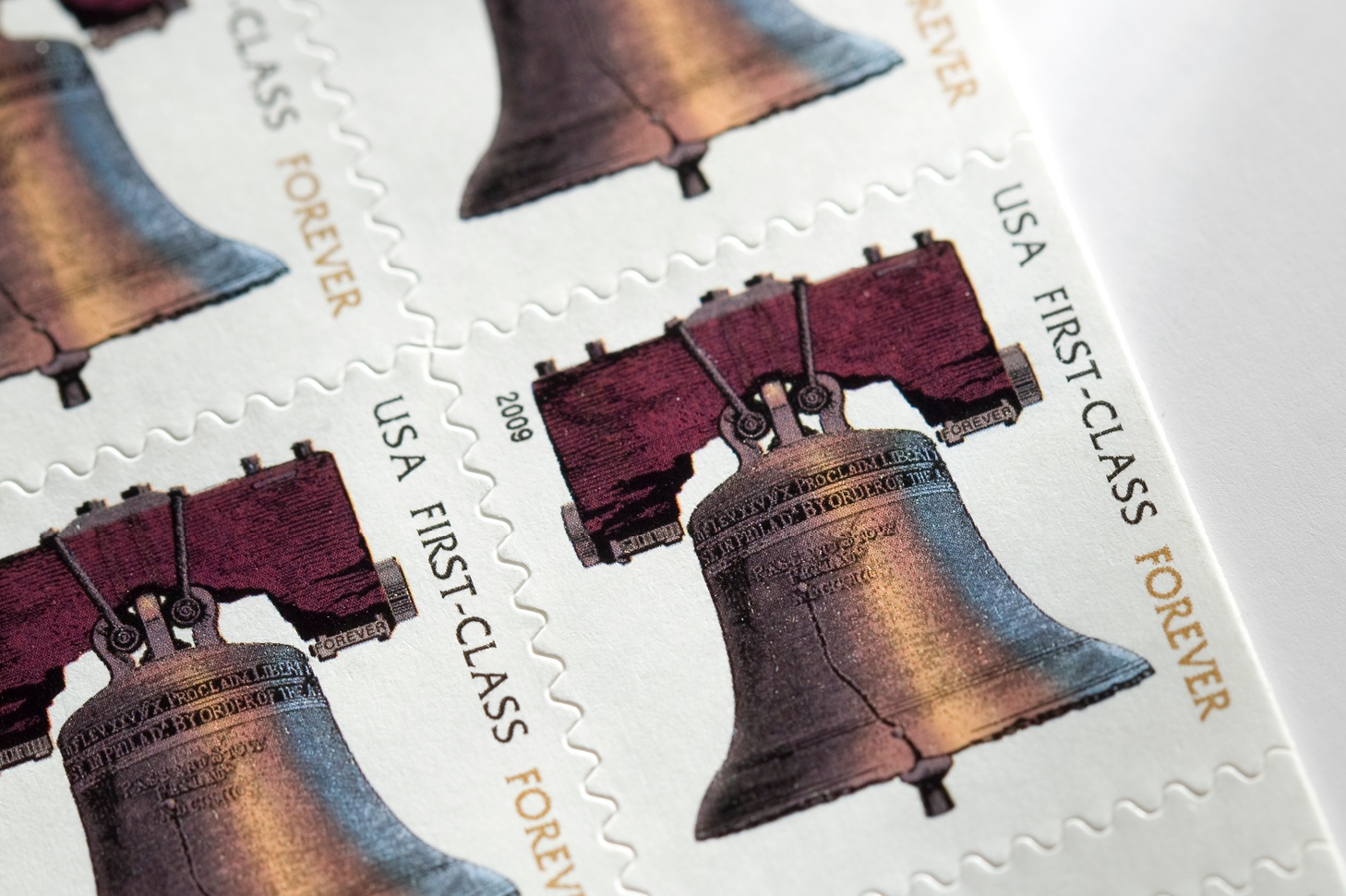 As part of their new 10-Year Plan, the United States Postal Service (USPS) has filed for a mid-year postage increase for Market Dominated products. The increase averages 6.8% across First Class, Marketing Mail, Periodicals, Package Services and Special Services. Flat rate mail and Packages will have a higher average rate due to the fact they are not meeting the cost associated with delivery. The USPS call these products "under water."
Approved by the Postal Regulatory Commission (PRC), the new pricing goes into effect August 29th, 2021. At this time, only Market Dominated Products are included in this rate increase. Competitive category products are not changing at this time. You can review all of the changes at https://pe.usps.com/pricechange/index.
First Class forever stamps are increasing from 55 cents to 58 cents for mail weighing under 1 ounce. First Class Flats weighing under 1 ounce is going up from $1.00 to $1.16, or 2 forever stamps. The additional ounce rate for letters is staying at 20 cents per ounce. Domestic First-Class Postcards are going up to 40 cents, an increase of 4 cents per card. International outbound 1-ounce letters are going from $1.20 to $1.30.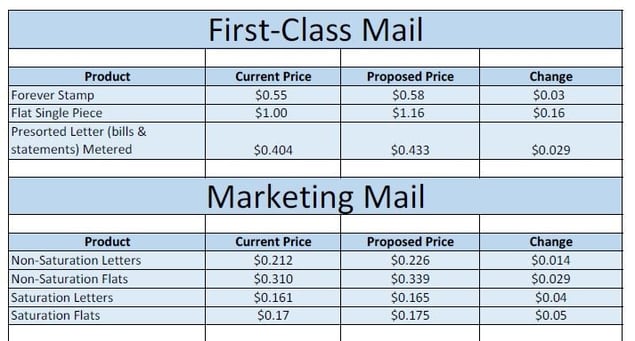 Softening the blow of the mid-year increase is easier than you might think. The first way is to be sure your mailing list is up to date. List hygiene is crucial now more than ever. If you mail to consumers, have you checked to see if people have moved? Business mailers, are you sure the contacts on your mailing list are still with the company? Are they working in the office or from home? Are you targeting your mailing list to get the most ROI or doing saturation mail?
The second way is to take advantage of the 2021 USPS Promotions such as the Informed Delivery Promotion that gives you a 2% discount to business mailers off of your postage when conducting an informed delivery interactive campaign. Registration for this promotion runs from July 15th – November 30th and the promotion period is September 1st – November 30th. The Mobile Shopping Promotion also provides an upfront 2% postage discount. The registration period is June 15th – December 31st and the program period is August 1st – December 31st. You can find all the details regarding these and additional promotions at https://postalpro.usps.com/promotions.
The best way to increase response rates is to use our Connected Mail program. This is a new way to boost the ROI on your direct mail campaigns by expanding your marketing reach though coordinated digital features. This includes Informed Delivery (with your 2% postage discount), Mail Tracking, Social Follow Up, Social Match, Lead Match and Call Tracking. Omnichannel campaigns using these features see a 23-46% increase in response rates.
Happy Mailing,
Rob Hanks