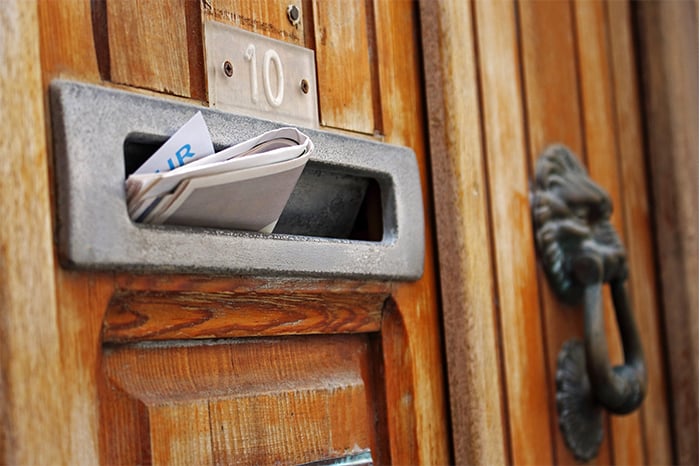 The USPS has received permission to move ahead with six postage promotions for mailers this year. The 2021 promotions are similar to the past two year's promotions. The promotions for First Class Mail are Earned Value and Personalized and Preprinted Color Transpromo. The Emerging & Technology and the Informed Delivery promotions can use either First Class Mail or Marketing Mail, while the Tactile, Sensory & Interactive Engagement and Mobile Shopping promos are only for Marketing Mail.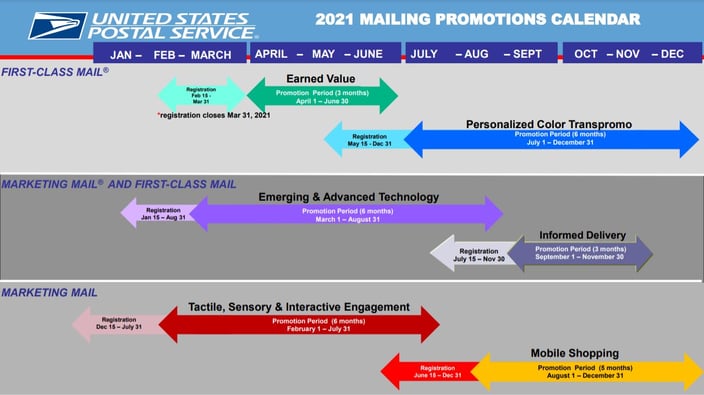 Let's take a high level look as each of the six promotions including registration dates and promotion periods. You will be able to find additional information on each of these promotions at https://postalpro.usps.com/promotions. I will discuss each promotional period individually.
The annual postal rate increase that went into effect in January can be made a little less painful by using some of these promotions to offset postage costs and increase response rates.
Here is one last quick note from the USPS on the 2021 promotions: Only one promotion discount can be applied to a mailpiece or mailing. The use of multiple qualifying technologies and/or print treatments on or within a mailpiece will not increase the discount amount.
Happy mailing!