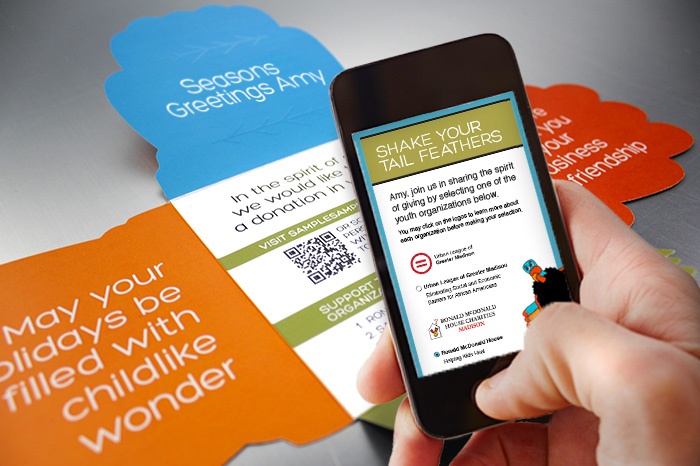 Quick Response (QR) codes got their humble start in the mid 1990s to track inventory in a warehouse or manufacturing environment. It was promoted from there that QR codes could be used to link printed materials to websites and apps, landing pages, and to enable touchless ordering experiences.
But QR codes never really caught on in the marketing world. The process was clunky and you had to download a barcode scanning app on your phone to make the whole thing work - who wants to go through that amount of effort when you can just type in the URL?
However, the game has changed. First, most smartphones now have a built in QR code reader as part of the phone's camera. Just point your phone camera at a code and the information you are looking for pops up to click on. You no longer need to download an app in order to read a QR code, saving time and simplifying the process.
Add on to that the Coronavirus pandemic this year driving the need for more "touchless" processes. The need to reduce contact surfaces due to the COVID-19 pandemic has helped bring QR codes back into use in ways that were not prevalent prior to 2020.
QR codes are now the fastest way to get recipients to your website directly from a printed piece. Rather than requiring recipients to manually type in a URL, they can simply scan the code with their smartphone, which will automatically take them to a landing page in their phone's browser. The landing page can be tied directly to a campaign and tracked using web analytics tools.
One way restaurants are using QR codes is for delivering their menus. A sticker at the register counter or a table tent with a QR code can pull up a digital menu to peruse. With shortages of ingredients and unpredictable food costs, a digital menu can be easily changed on-the-fly as well, so it is always up to date.
Almost any business can use QR codes to provide information on products or services. Be creative with the material used in printing. Try using a rigid plastic or vinyl materials for point-of-purchase marketing materials in stores. Foam core is another great product for lightweight posters and temporary indoor signage. Need a QR code for outdoor signage? Try using aluminum or corrugated plastic material, as they will stand up to the elements.

By adding a QR code to your business cards, you can give recipients a quick link to your website, a custom landing page, or your LinkedIn profile to connect digitally!
The design of you QR code can be more than just a code printed in black ink on a white background. Some free online QR code generators use different colors and even allow you to put text or a logo/picture in the center of the code. If you want to direct people to your Facebook page for example, you can set up your QR code with the Facebook brand colors and logo in the center. This way people know exactly where you are directing them. Get creative to give your code a pop of color to help get you noticed while exploring different shapes to set yourself apart.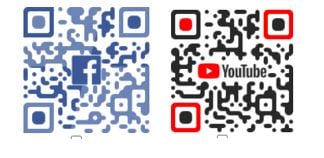 Don't forget direct mail is one the best ways to use a QR code and drive people to your website or a landing page. An omnichannel campaign that combines a physical mail piece with a digital channels will increase brand awareness and response rates.

Including a gated offer on your landing page (one that requires customers to provide an email address or other contact information) allows you to track the number of people getting to the website as a result of the mail piece and collect detailed contact information you can use to nurture and convert leads into customers.

Using a QR code could even save you postage money on your next mailing! USPS is currently hosting a 2020 postage promotion that includes the use of QR codes. The Mobile Shopping Promotion

is open for five months beginning on August 1

st

and ending on December 31

st

. This promotion is designed to have mailers integrate direct mail with mobile technologies to provide a convenient online shopping experience for consumers during the holiday season. Many new mobile barcode formats can be leveraged to qualify for the promotion, in addition to the use of a Payment QRs to complete the shopping and purchasing experience. Some of the formats that can be used are Dotless QR Codes, Voice QR codes, Twitter QR Codes, Amazon Smile Codes, Pinterest pin codes, and Messenger codes. Participants will receive an upfront 2% postage discount during this promotion for Marketing Mail letters and flats.




Happy Mailing,
Rob

P.S. For more on using QR codes in direct mail, see my article: "Could Using QR Codes or AR on Your Mail Pieces Improve Your Response Rates?"