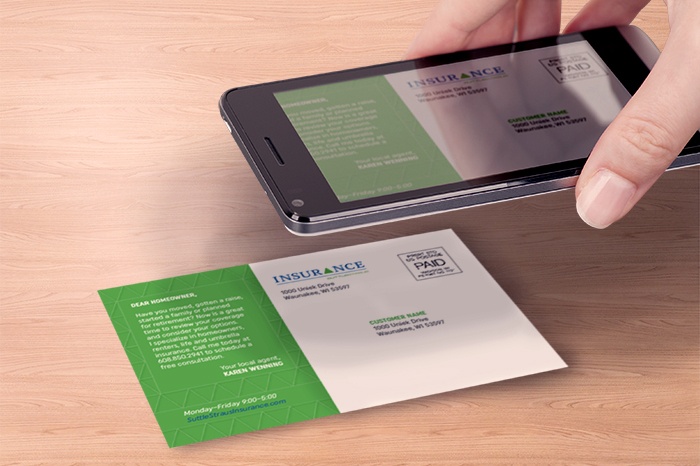 Editor's note: The USPS promotion mentioned in this article has expired. To view current promotions from the US Postal Service, click here.
Direct mail continues to be a strong medium for many of today's marketers, and the emergence of new technologies is just one of the ways it has remained competitive in an increasingly digital world. Advances in technology now allow the recipients to engage with a mailer via their smart phone or tablet, seamlessly blending the world of print and digital.
Now is a great time to experiment with advanced technology in your direct mail campaigns, if you aren't already. The first of five 2016 United States Postal Service (USPS) promotions is fast approaching and encourages companies to push the envelope on the way they deliver their messages. Officially called Emerging and Advanced Technology/Video in Print Promotion, it provides a discount to those who choose to use new forms of technology in their mailers. Dates of the promotion are as follows:
Registration period: January 15 – August 31
Program: March 1 – August 31
With this promotion, the USPS is offering a 2% discount on mailers that use at least one form of emerging or advanced technology in their direct mail. Qualifying pieces include first class letters, cards, and flat-size mail pieces, as well as presort standard and presort standard non-profit letters and flats. So what type of technology qualifies as emerging or advanced?
Near Field Communications
Near Field Communications (NFC) technology consists of embedding a small chip or other form of technology into a direct mail piece. Devices enabled with NFC technology, such as smartphones and tablets, are able to read the chip and provide the recipient an interactive experience simply by touching the mobile device on the NFC embedded item or placing the device within close proximity to it.
Examples of NFC uses:
Create calendar events.
Download applications, videos, or games.
Generate a personalized message.
Link to a URL, social network, or app.
Auto dial a phone number.
USPS promotion requirements: The promotion requires the mail piece to incorporate the use of standard NFC technology to engage the mobile device, providing an interactive experience for the user.
iBeacon/Beacon technology
Used interchangeably, iBeacon, or Beacon technology, is Apple's technology standard which allows mobile apps to listen for signals from physical beacons and react accordingly. The technology uses Bluetooth low energy proximity sensing to broadcast their identifier to nearby mobile devices. Because of the geo-targeting capabilities, this enables the direct mail piece to deliver extremely relevant content to the recipient based on their location.
The transmission range can be set up as small as a few centimeters to as much ten meters between the iBeacon and the receiving device. It can provide location information, send specific messages, provide location-based actions and interact with mobile apps.
Examples of iBeacon technology uses:
Personalized triggered messages
Coupons
Updates to mobile devices
USPS promotion requirements: To receive the discount, the iBeacon/Beacon application must be part of the mail piece that interacts with a mobile device.
Enhanced Augmented Reality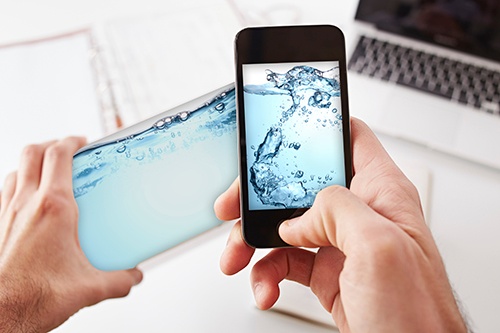 Augmented Reality (AR) provides features that allow consumers to have engaging experiences that relate directly to products and brands. For the purposes of the USPS promotion, Enhanced AR includes video animation and/or 2D-3D graphics that interact with the physical mail piece as a mobile device is hovering over it. The promotion does not include the use of static, pop-up, or worded displays that do not engage the recipient in any experience other than reading or clicking a button.
Enhanced AR can also use mobile game play, or gamification, techniques such as rewards for players who accomplish tasks, competition with other players, adding meaningful choice, increasing challenges and added narratives.
USPS promotion requirements: Enhanced AR must be interactive and must include two or more of the following elements:
2D/3D elements or modules
Animation
Interplay between the physical mail piece and the digital that actively uses the person's perspective.
A note about AR videos: Videos that appear instantly and initiate the augmented reality technology do not qualify for the USPS promotion because they are considered standard AR. Rather, to be considered Enhanced AR, the video must be displayed on top of or as a part of the physical mail piece or when the device is moved away from the physical mail piece. Additionally, the video must have a specific call to action and cannot reside on a public access site like Facebook, YouTube, etc.
Video in Print Requirements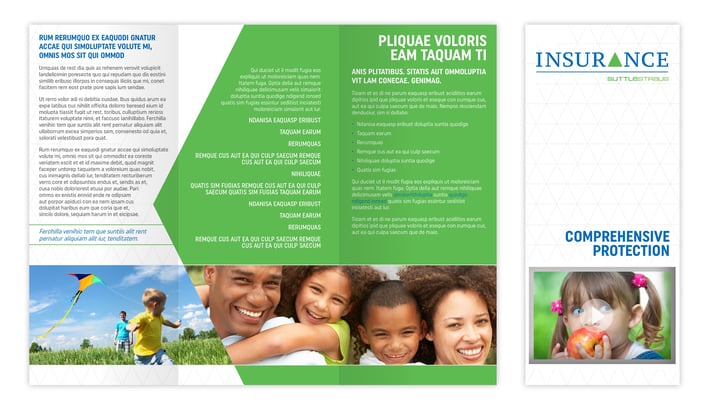 Simply put, Video in Print (ViP) is video advertising that is featured in print catalogs and/or direct mail pieces.
Example ViP uses:
Integrated video screen within a printed, mailing piece – A physical piece incorporating a small screen that can be triggered to auto-play content and last up to 45 minutes in length.
Integrated Video/Picture utilizing translucent paper – This allows a static image to become animated when combined with a digital screen, enabling the mailer to "come to life."
Personalized Interactive Video (PIV) – A physical piece that links the reader to an online interactive video experience, which tailors the content they view based on their selections.
Streaming Video Tools/Platforms – App-based technology that allows the consumer to view video on their mobile device. To qualify for the USPS promotion, this needs to be more than a link to a video. The mail piece should incorporate QR codes, AR, or NFC to take the recipient to the interactive video experience.
See how some of these technologies have been applied to other mail pieces and get inspiration for your next direct mail campaign here.
Additional requirements for the USPS promotion
Directional Copy
The mail piece must contain text near the logo, icon, or image providing instructions to the consumer. It must be prominently displayed and clearly state that there is a specific area to engage the technology that is being used.
Examples of directional copy includes:
Scan here to play an interactive game
Scan the logo, image, icon, etc. for an interactive experience
Download our app and scan this page to see your mailpiece come alive
Tap here with your NFC enabled phone
USPS promotion requirements: The direct mail copy must clearly state what element on the physical mail piece must be scanned/viewed in order to experience the technology and copy must be present on any page where the technology trigger resides.
Website Requirements
Relevance
The destination page(s) must contain information relevant to the content of the marketing message included in the mail piece.
Mobile Optimization
A mobile optimized experience must be designed for optimum performance when viewed on mobile devices. Some techniques that participants must use to qualify for the promotion include:
Page sizes are compressed to enable faster downloading
Outbound links take users only to mobile optimized pages
Device detection directs mobile users to appropriately formatted content
Use menu options as opposed to free-text entry whenever possible.
Please note that links to a traditional desktop site do not meet the requirements for this promotion.
If you have any questions about the 2016 Emerging and Advanced Technology/Video in Print promotion, you can contact the USPS at mailingpromotions@usps.gov or view the full promotion notes and requirements here.