Research has found that consumers crave a personalized advertising experience and that 71% of respondents prefer ads tailored to interests and shopping habits.
Personalization increases the relevance of a direct mail piece, which in turn increases the likelihood that it will resonate with a prospect and they will respond to it.
One of the easiest ways to personalize your direct mail is based on the recipient's address. After all, you already have the information you need in the address block! From an address you can create a personalized map that brings foot traffic right to your door.
Here are some examples for different industries who have found success by using a recipient's location in their marketing:
Loyalty
It is estimated that consumers hold about 3.3 billion memberships in loyalty programs and the average US household actively uses 12 different loyalty programs. The highly personalized nature of typical loyalty program marketing can make full use of personalized maps to guide recipients to locations where they can use their membership perks.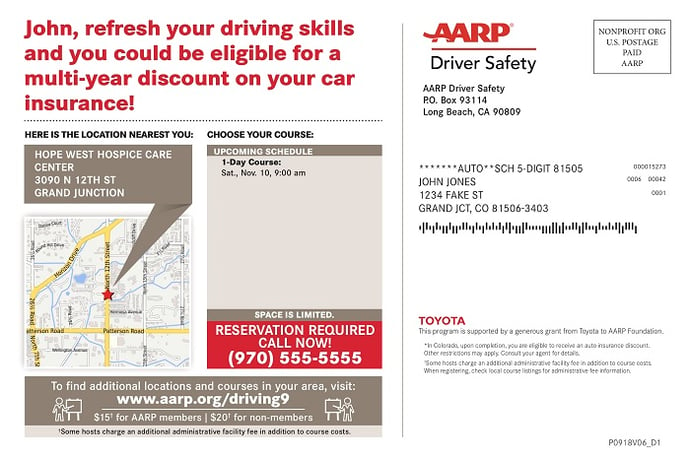 The AARP uses location data to limit their mailings for safe driver courses to within a 20 minute driving distance. Cutting down their lists to the most relevant targets saves them money on printing and mailing costs as well as increases their response rates.
Retail
Stores and supermarkets rely on customers to visit to browse products and make
purchases. If a store is hard to find or is unknown to people in a neighborhood, then they are losing potential sales. The distance that people live from a store or the time it takes to get there is also a major factor in the decision to go.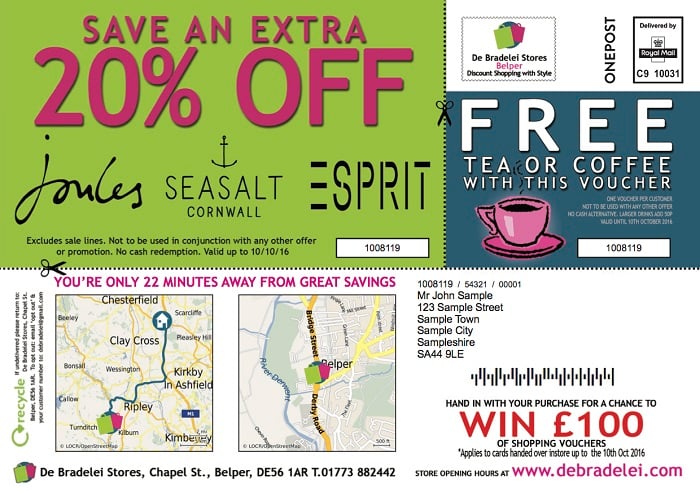 A retail mall created a postcard A/B test mailing with and without personalized maps and distance included. The response rate of recipients with the personalized map mailer was 63% higher than those without! Retailers can offer seasonal promotions, introductory discounts, announce new store openings and enhance underperforming units using this kind of direct mail.
Restaurants
Around 60 percent of new restaurants fail within the first year. A grand opening of a new restaurant is a critical time for marketing to make sure the location recoups its construction and start-up costs. (See our full article on 6 Best Practices for Grand Opening Success.)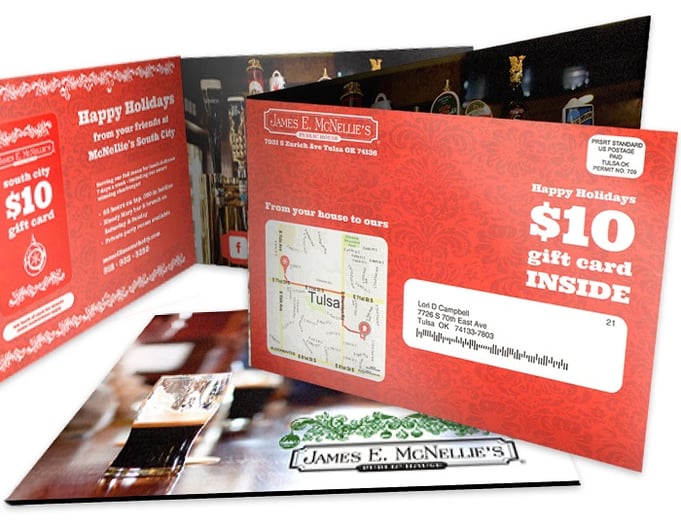 A restaurant chain in Oklahoma was opening a new location and wanted to get the word out. When newspaper ads only increased traffic to their original location, they used a direct mailer with a map to promote their opening of the new restaurant with a coupon. The response rate for the direct mail was 24% as 600 of the 2,500 food coupons sent out were redeemed!
Healthcare
Personalized maps are proving to be a valuable tool in many healthcare direct marketing campaigns to show patients exactly where their nearest health center is, the best route to take from their own home, and how long it will take to get there.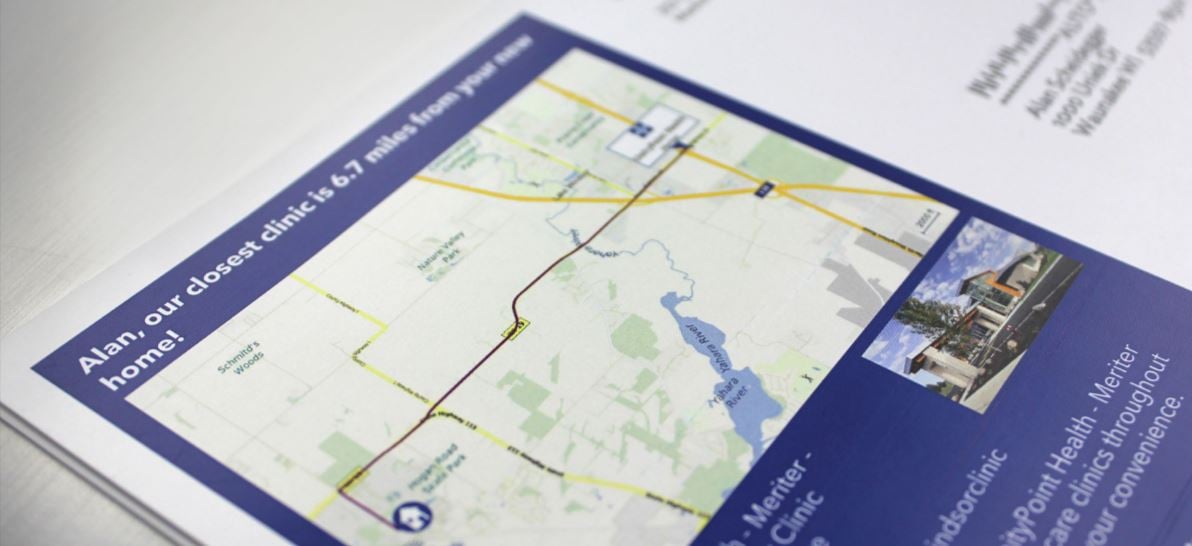 A local hospital and clinic network used personalized maps to show the closest clinic and sent it to a "new movers" list so they could be top of mind when new residents to a neighborhood were likely choosing their healthcare provider.
Travel
Travel is all about going places, so maps are a perfect fit for hospitality companies. Tour operators can use personalized maps to layout itineraries that meet a traveler's potential interests like food, art, or historical attractions.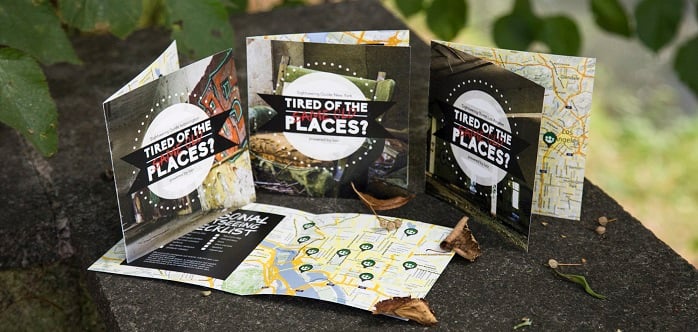 Want more ideas for using personalization in marketing beyond just maps? See more cool ways to use variable data printing.