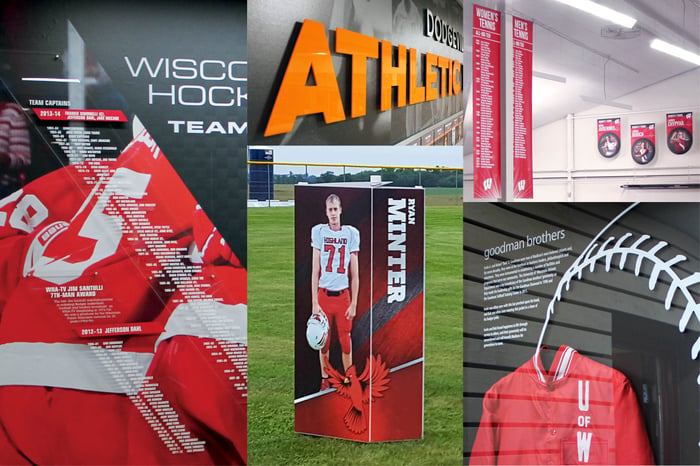 It's back-to-school time, which means it's also back-to-sports time! The fall sport seasons are ramping up, so here are some ideas to celebrate your local team using custom printed graphic solutions.
Team Banners
Highlight team rosters or season records with lightweight banners. They can be easily hung on walls or from the ceiling, as well as reprinted with updates in future years.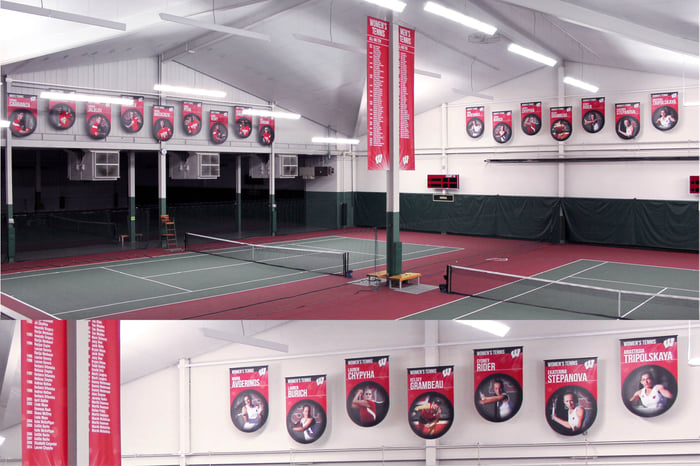 Mascot Standees
A foldable standee made of lightweight corrugated plastic can be used at events as a fun photo opportunity for fans.

Player Profiles
Great for "Senior Night", you can highlight individual players by giving them their own display. Highland High School's rigid outdoor displays delivered flat, but made a big impact after they were easily installed on the field sidelines.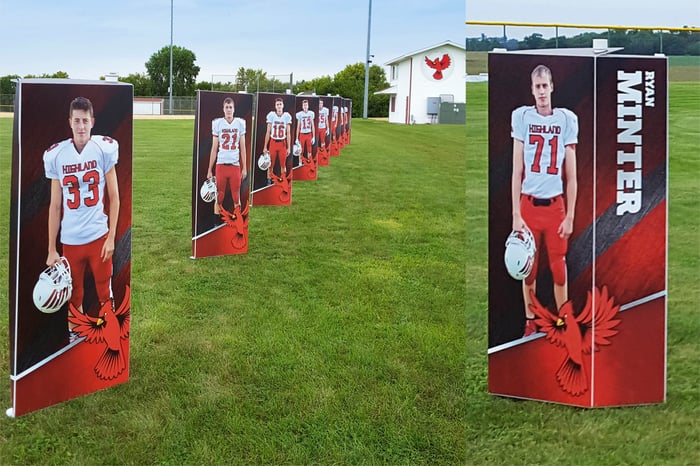 Trophy Cases
Printed vinyl or wallpaper as a backdrop of trophy cases can really make awards sparkle and shine. Shadowboxes can also be created from PVC and acrylic to showcase sports memorabilia from school history.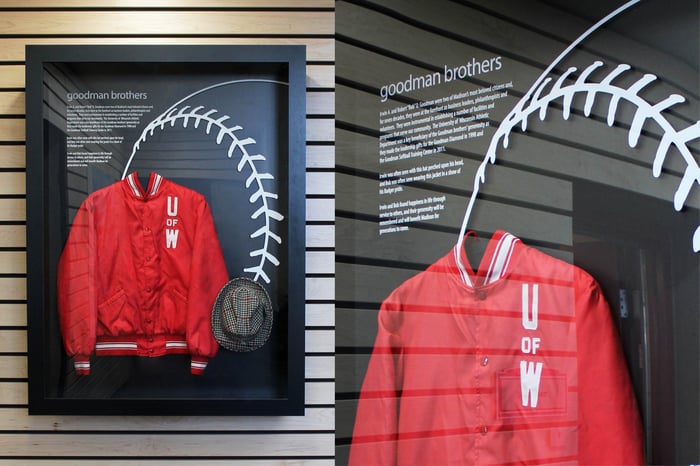 Locker Room Makeovers
Custom environmental graphics can brighten up a boring cinderblock locker room wall and turn it into an inspirational display to help teams get into game mode.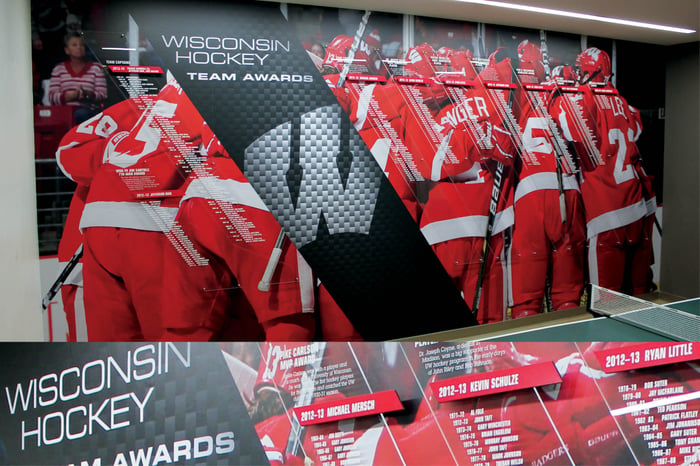 Alumni Recognition Walls
Dodgeville High School updated their Athletic Hall of Fame that features notable alumni who participated in the sports programs. Printed placards for past athletes are mounted individually to the wall, and the use of blank placards allow for a cost effective way to add new inductees each year.

See more of our sports team work in the Wide Format portfolio. Ready to celebrate your school's sports achievements? Contact us with your ideas and we can bring them to life!