If you want to improve the performance of your direct mail fundraising campaigns, there are some best practices you should follow. Ensure your annual appeal campaigns are delivering the best ROI with these top tips:
Be Efficient
Optimizing the weight and size of your appeal mailing pieces for the most efficient printing processes can bring big savings. For example, rather than printing a brochure and a prayer card separately, you could print them together on one sheet and just add a perforation so the recipient can tear it off and keep it.
Changing a brochure size by a small amount may allow you to get more items on one sheet of paper, saving on the amount of paper needed and machine time to print.
There are many other aspects of your mail campaign that can affect postage costs, including mailing list cleanliness, mailpiece design choices, presorting and co-mingling. Learn how to save on postage with those strategies here.
Design Eye-Catching Creative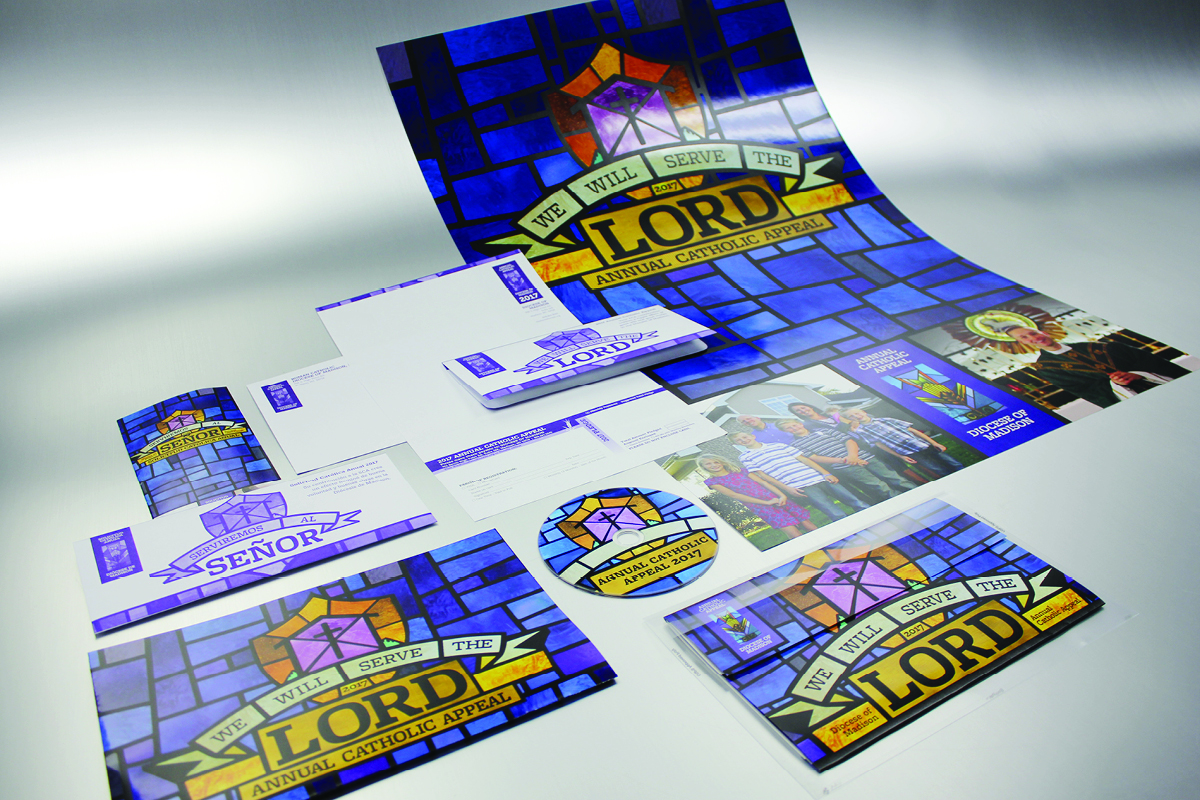 Designing a campaign that commands attention through use of bright colors and photos can lead to higher response rates. Your campaign must stand out from other mail in the mailbox in order to escape the trashbin. Using professional real photos of your team, events or charity recipients is always recommended over stock photography.
Download a free tips sheet on 8 ways to refresh your annual appeal campaign for more design tips.
Use Storytelling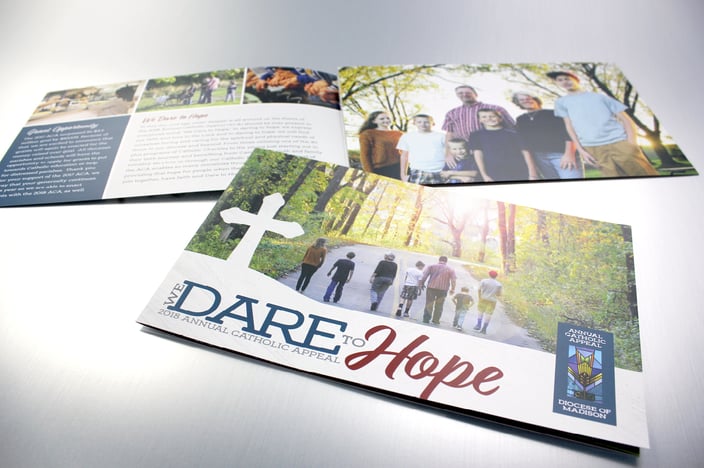 The human mind is wired for stories. Storytelling helps people comprehend messages easier and emotionally connect to a message. Use copy that's specific to a certain charity recipient. For example, the Diocese of Madison focused their appeal brochure photography on a specific family from their membership.
Add Personalization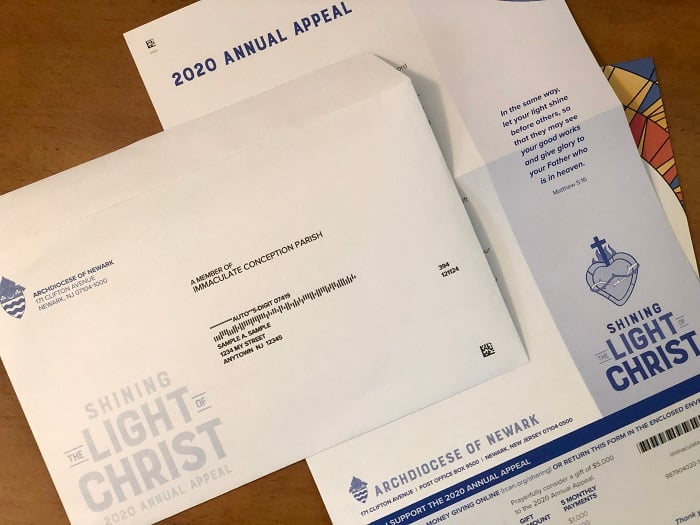 Personalization of your appeal increases the relevancy of the message to the recipient. People are more likely to read and respond to material that is personalized to them over a generic message.
In the example show above, the recipient's church membership information was used on the outside of the envelope to better connect with the prospective donor.
Download a free personalization whitepaper, with 11 examples of different kinds of personalization you can use in your campaign.
Demonstrate Fund results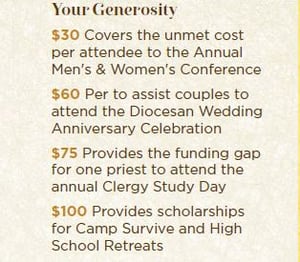 Donors like to know where their money ends up and how it is being used. Be sure to detail exactly what a donation can accomplish with specific examples, like those below or shown in the image:
Your donation of $50 can feed a child for a year
Your donation of $100 can give an African village a new well
Your donation of $200 can give a disabled child the technology they need to achieve at school
test and track results
It's important to test different aspects of your appeal campaigns and track the results. If you have a well-performing campaign, you can still take a small portion of your audience and try a new test against your control group. You can test different:
copy
images
mail formats (letter, postcard, self-mailer, dimensional)
envelopes (white, colored, window, non-window, different sizes)
teasers
calls-to-action
frequency and timing of mailings
ask amounts
Unique tracking codes for each recipient and a good donation database will help determine which tests are successful and should be integrated into future campaigns.
Try Different envelope strategies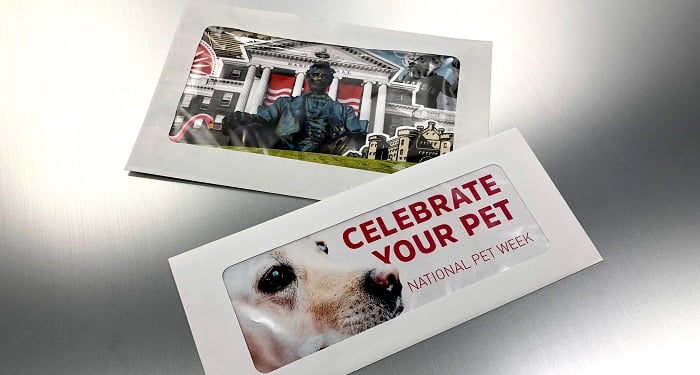 Envelopes are to mailpieces, what subject lines are to emails. If you can't inspire enough curiosity or urgency from your audience to open your message, then the rest of the campaign is a waste.
Try a mailpiece with a large window like those pictured above, giving a sneak peek to the eye-catching creative inside. Or use a personalized teaser message to increase relevance to the reader.
Want more direct mail advice? Join our free webinar next month on "The Secrets of Engaging Mail". We'll explore a wide array of engagement strategies and trends, including ugly versus beautiful mail, creative envelopes, opening mechanisms, stamps and addressing techniques, and other intriguing concepts. Register here.