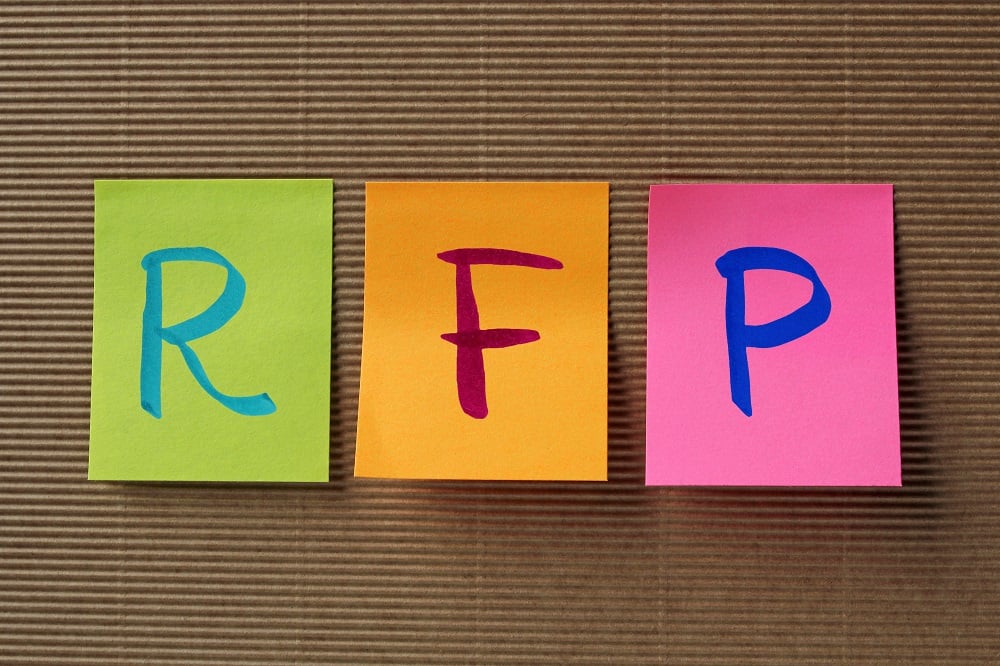 When you are searching for a new print and mail service provider, many purchasing departments like to rely on issuing a Request for Information (RFI) or Request for Proposal (RFP). However, if that department is purchasing everything from paper towels to heavy machinery using the same process, they may not know the key questions to ask to find the best printers to work with.
Here are 10 critical questions you should ask before signing on with a new print and mail provider:
1. What services do you offer in house and which are outsourced?
Before you start searching for suppliers, it's important to take a comprehensive look at all the print and mail services you might need across your company. Does your company participate in conferences? Then you might want a printer that can provide brochure collateral, a tradeshow booth, swag items to give away, signage and direct mail campaigns to conference attendees. Not all printers can do all of these things.
Also if a printer only has the equipment and capabilities to do some things in house and other items are outsourced, it means your print projects will take longer to complete as the project has to be shipped out to a partner for finishing or mailing which can add a day or two to the turnaround time.
Here's a list of services to start from, choose those that are most important to you and add them to a checklist in your RFP:
Web Printing
Sheetfed Printing
Digital Printing
Variable Data Processing
Finishing (folding, die cutting, gluing)
Large format printing (displays and signage)
Creative Graphic Design
Direct Mail
Inventory and Fulfillment
Promotional Products
Digital Ordering Portals
2. Do you require a contract for print and mail services?
Some direct marketing firms specializing in mail campaigns lock their clients into multi-year contracts. If you are unhappy with their services, your hands may be tied when you want to look for new providers. A print and mail service provider should be able to keep their customers based on the quality of their services, not because of a legal document.
3. Address the financial stability of your organization.
In this time of COVID and in other times of recession, it's a good idea to know the financial state of your trusted vendor partners. How long has the company been in business? What is their annual revenue, and are they profitable?
4. What are the monthly volumes for your largest and average customers?
If you're a corporate enterprise company who's millions or billions of revenue depend on your marketing campaigns, selecting a print provider that mostly services small or medium-sized businesses will not be a good fit. Make sure any suppliers you are considering have the staff, capacity and experience to serve multiple clients of your same size.
5. Describe the security of your operations for handling our customer data.
If your business deals with regulated business information like transaction data, telecommunications data, or patient health information, security of your data in the hands of your partners is key. Ask for examples of security policies and protocols in place.
6. Describe the unique or creative ways you provide value to your clients that set you apart from your competition.
The best printers and mailhouses are about more than putting ink on paper and postage on envelopes. Your vendor should be a partner that offers consultative advice and ideas to move your business forward.
For example, at Suttle-Straus we offer blog articles like this one for advice, Pinterest inspiration boards for sharing print ideas, free webinars and Brunch and Learn live events, a fully-stocked sample room, and more to help our clients design winning marketing campaigns.
7. What is your disaster recovery plan?
You need to know how your company will be supported in the case of a service interruption. This can come in the form of a natural disaster like hurricanes, flooding, tornadoes and fires, or it could be the result of civil unrest or government-forced shutdowns like what happened with recent stay at home orders.
A quality print provider will have a comprehensive disaster recovery plan with redundancies in place to serve their customers in an emergency. Some belong to peer groups, with partners in different areas of the country who can pick up each other's work with ease.
8. What policies and procedures do you have in place for quality control?
Printing is a custom manufacturing process, so errors can occur. Experienced printing companies have quality control checklists in place so they can catch errors before they move along the printing and mailing processes. The best companies subscribe to lean methodologies and have a dedicated person or team in charge of process improvement. Ask to see some metrics on how they measure the quality of their work!
9. Do you have USPS Certified Mailpiece Design Professionals on staff?
There are a lot of rules when it comes to designing direct mail. If you don't have an expert on your own design team, it's smart to partner with a print and mail provider who has USPS certified professionals on staff that can advise you of the rules and help modify your designs so they pass inspection for the lowest postage rates possible.
10. Are you G7 certified in color matching?
Is color important to your brand integrity? If so, you'll want to seek out a G7 certified printer. Certification requires each piece of printing equipment in the building is calibrated to meet the same high color-matching standards. So if you're printing a large format sign, a small run of digitally-printed business cards and offset-printed brochures the color of your logo will match on all three.
Remember in the end that RFP responses still don't tell you everything you need to know about a potential print partner. You should meet the people you plan to work with to see if they are compatible with your team for a productive long-term relationship. Also, take a tour of their facilities if possible. Cleanliness and organization can tell you a lot about how a company is run.
Of course Suttle-Straus would love to be considered as a possible vendor partner for your next print and mail RFP, and we have answers to all the questions above. Contact us to get started.