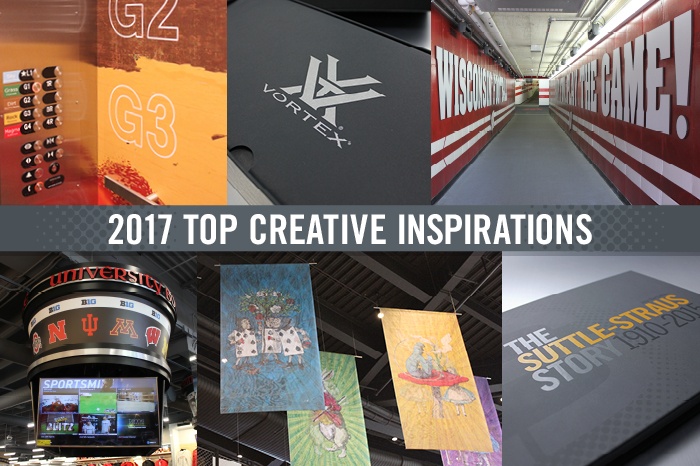 If you've been following Suttle-Straus on LinkedIn, you may recall seeing some of our creative inspiration posts. Each week, we post a project that has come through our facility and provide the design and production details. In case you missed them, here's our countdown of the top seven creative inspiration posts of 2017 from LinkedIn, based on those with the highest engagement.
7. elevator Graphics
Number seven on our list, these elevator graphics consist of multiple substrates including polycarbonate, vinyl flooring, and an adhesive vinyl with a lustre lamination. The end result is a very convincing space. If you think this elevator graphic is great, see more unique elevator cabs here.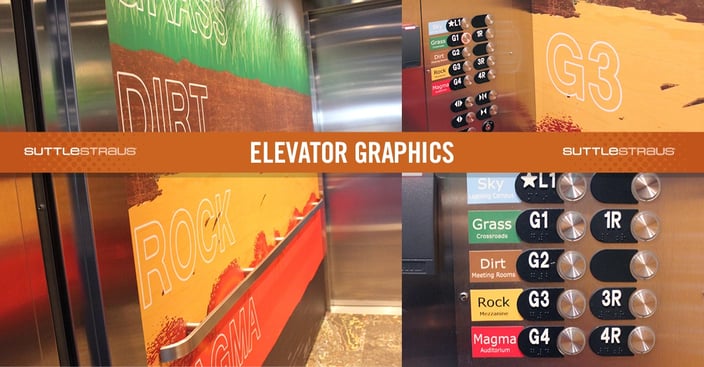 6. Product Packaging
This was a very successful collaboration between the customer and Suttle-Straus to create a set-up-style box for a very high-end, sensitive scope. The package needed to portray their brand, as well as the quality and value of the scope. The box is constructed of thick chipboard with a black, uncoated paper wrap. Printed with metallic inks, the tone on tone and sharp look of the logo really pop off the black background! The package also includes a black paperboard insert that covers the scope and has small pockets for operating manuals.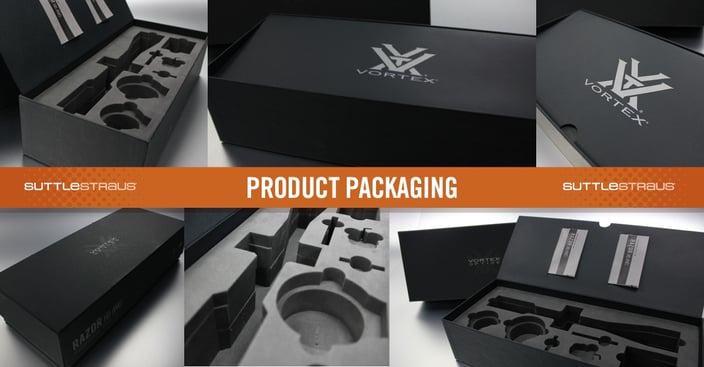 5. University of Wisconsin Football Tunnel
The number five inspiration is an athletic tunnel done for the University of Wisconsin - Madison. Starting with a canvas of monotone cream-colored walls, this vast space was transformed using multiple substrates. The 300+ foot long tunnel incorporated printed and contour-cut adhesive vinyl, solid color vinyl, printed and contour-cut PVC, not to mention lots of red and white paint. Fully engineered by Suttle-Straus, this tunnel is sure to inspire the team on game day! See more UW Athletics projects here.

4. Casebound Book
The next popular inspiration is a 136-page casebound book which was designed entirely in-house. The eye-catching piece illustrates over 100 years of Suttle-Straus' history from its humble beginnings in 1910 up through today's dynamic organization. The cover has an overall soft touch coating and spot UV gloss. On the interior, the photos feature a spot gloss varnish. We love how the binding utilizes a colored headband, which accents the brand colors used throughout the book. Interested in your own copy? See the full press release.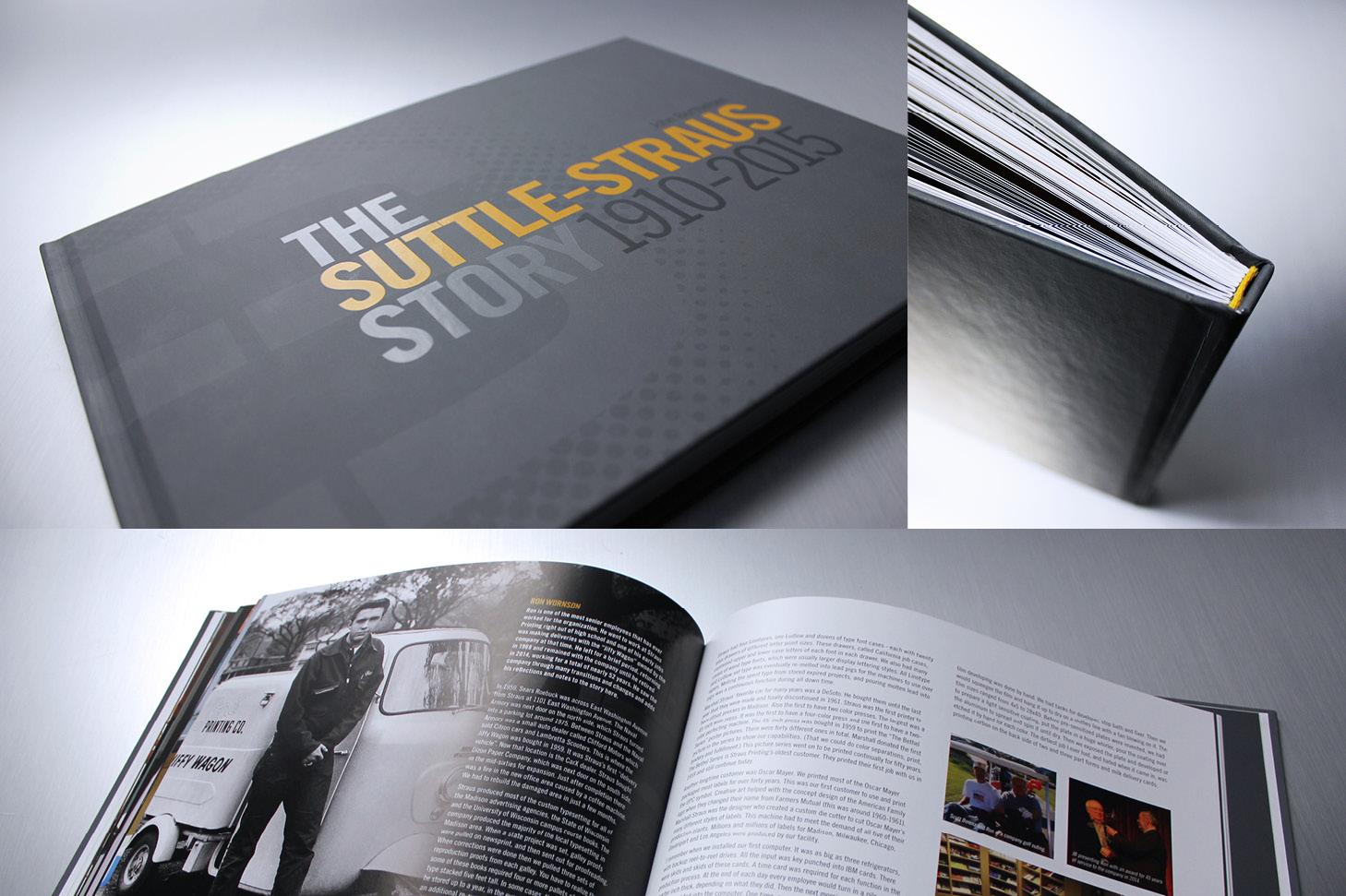 To see other original holiday ideas like this one, read the blog article, "Be Inspired this Holiday Season with Unique Ideas from Suttle-Straus."


3. mesh banners
Check out these cool mesh banners! They were printed to a size measuring 78" x 312", then folded in half to 156" and sewn with pole pockets. These are a great alternative to traditional solid banners that can appear heavy. The mesh banners help brighten up a space, leaving it feeling light and airy.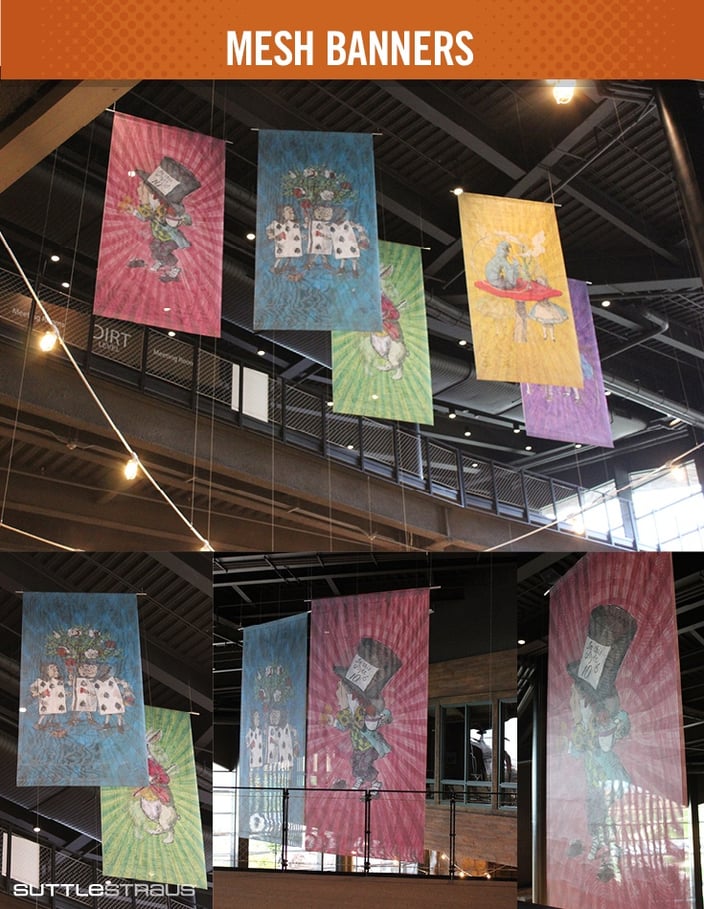 2. holiday card
Posted just a few weeks ago, this inspiration is a simple, yet clever cut and fold that allowed a holiday card to convert and stand up as a table tent. It was produced at 4.5" x 15.1875" and printed 4c UV on our Komori press on a 120# Carnival smooth cover and then die-cut. See more holiday card ideas.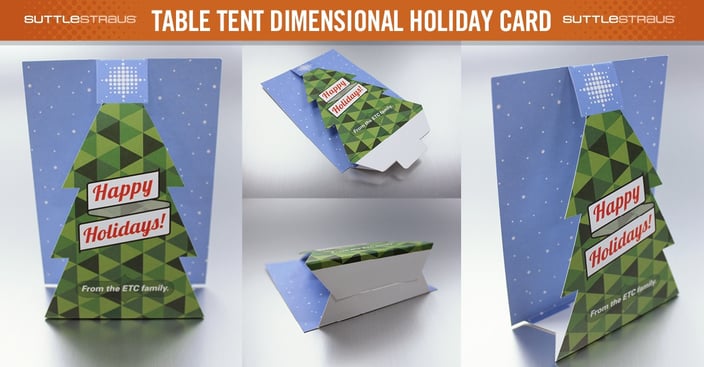 1. University Book Store Signage
This display, meant to look and feel like an authentic scoreboard at a local Madison sporting venue, was created by our Wide Format department to wrap around a pre-existing TV mount. The main structure was crafted from PVC for its lightweight nature, with a tapered cone graphic ring and dimensional text with aluminum finishes.
If you like what you see in this post, connect with us on LinkedIn for more creative ideas, industry news, company updates and more.